Cycling: Track World Cup is returning to Manchester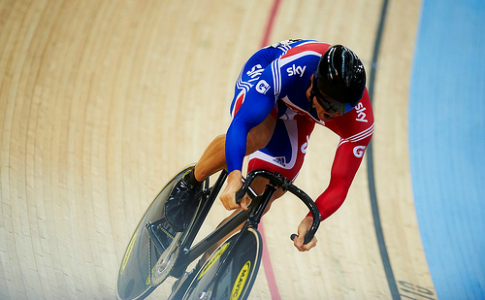 Today British Cycling have confirmed that the UCI Track Cycling World Cup is coming to the UK. The event will mark the opening round of the 2013/2014 season and will be taking place in Manchester in November from the 1st to the 3rd.
Esther Nicholls, who is Head of Major Events at UK Sport commented,
"We have been working hard to build an incredible programme of major international sporting events for the UK to host after London 2012 and hope this is the first of a number of major international cycling events to be staged in the UK."
Tickets for the event will feature a pre-sale of tickets that will be on offer for British Cycling members. Since the previous Track World Cup in Glasgow sold out in a very short space of time, the pre sale aims to give members an opportunity to book their seats before they sell out.
The 2013 Track World Cup will form part of larger sports programmes for both of British Cycling's partner event Stakeholders: Manchester City Council and UK Sport.
On behalf of British Cycling, Cyclesport and Membership director Jonny Clay said:
"Returning to Manchester marks the start of a journey to Rio that we hope will culminate in welcoming the UCI Track Cycling World Championships to London in 2016 and we await positive news on the outcome of that bid."
The event is aiming to bring 70 world-class sporting events to the UK over the following 6 years through National Lottery Funded Gold Event Series.
Once again the event will be covered by the BBC with coverage across the whole weekend. This will include some live free to air coverage of the event planned alongside red button coverage of the event.
Further details of the event will be released in the coming weeks.
Katie Draper, Sportsister
The Women's Sports Magazine
Select a sport
Find out how to get started, training plans and expert advice.